One month ago I've announced in this post the SQLSaturday Porto 2019, that will happen in November 23rd, and like the other years we will organize one amazing Workshop on the previous day 22nd of November.
Like you notice by the title of this post, our Workshop will be a deep dive into Power BI. A full day of training on this amazing service that allows data professionals transform data into awesome visuals, to build\share dashboards, create interactive reports and much more… One interesting thing is that Power BI is not only being used by data professionals, is one technology that is been embraced by a wide diversity of professionals of other areas like accounting, analysts, developers etc…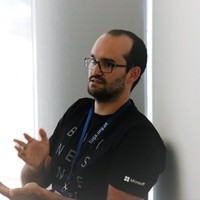 This workshop will be driven by my good friend Rui Romano, BI and Data architect currently is Microsoft Most Valuable Professional, Head of BI at DevScope and Co-Founder of PowerBI Portugal group. Considers itself a data enthusiast and works with Microsoft data platform technologies since 2003. Beyond data technologies, he is also very passionate about programming and software architecture.
On this Workshop it will be covered :
Performance tips
Best Practices from the trenches
How to scale your Power BI to Analysis Services
Automation using the REST APIs for a better DevOps
Power BI + PowerPlatform (Flow, PowerApps, O365)
Power BI and RealTime
Useful tools
Not supported but useful hacks ;).
As you can see it's a really good Workshop, all the details about this Workshop and registration page in the above Link:
https://www.eventbrite.com/e/bilhetes-sqlsaturday-2019-porto-workshop-power-bi-tips-tricks-hacks-the-deep-dive-75584422041
Don't forget also to register for our SQLSaturday Porto 2019.